Randolph Bishop, M.D.
Board certified Neurosurgeon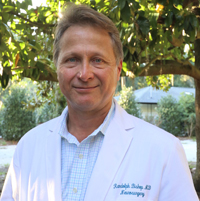 Dr. Randolph Bishop is a board certified neurosurgeon with extensive experience treating back and neck problems. His primary interests include minimally invasive techniques in treating spinal disorders and pediatric spinal deformities.
Dr. Bishop earned his medical degree after graduating with honors from the University of Missouri. He completed his internship and residency in neurosurgery at the University of Alabama Hospital in Birmingham, Alabama, serving as Chief Resident for a year.
Dr. Bishop is a member of the American Association of Neurological Surgeons, the Congress of Neurological Surgery and the Georgia Neurological Society. His published works have appeared in The Journal of Neurosurgery and Neurosurgery.
His practice is based at the Neurological & Spine Institute's office in Savannah, Georgia.