For Referring Physicians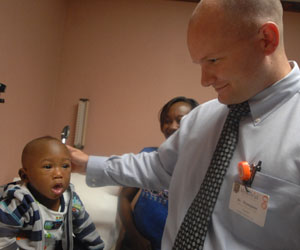 The Neurosurgical & Spine Institute is dedicated to partnering with others in the medical community to provide the best quality and experience for patients seeking neurosurgical care.  Our compassionate team of neurosurgeons use innovative technology to perform the full-spectrum of brain, spine and peripheral nerve procedures ranging from minimally invasive to complex neurosurgery.
Approximately 70% of patients come to the Neurosurgical & Spine Institute of Savannah because their physician recommended our practice or one of our physicians.  We are honored by the trusted relationships we have built with referring physicians throughout the region.  We do this by making it easy for physicians and their staff to refer a patient, by keeping you informed throughout the referral process and during the course of your patient's treatment and by being accessible as questions or issues arise.  We also offer convenient satellite locations across the Coastal Empire and South Carolina Lowcountry.
We welcome the opportunity to partner with you in providing exceptional specialized care for your patients. Click here to access our online referral form which can be downloaded as a fillable PDF and either submitted online or printed / faxed upon completion. 
In order to process your request, we ask that you include the following patient medical information:
Clinic notes pertaining to the referral
Relevant radiology reports
Health insurance card
Demographic sheet
To schedule a Priority Consult review with one of the Institute's neurosurgeons, call our New Patient Access line at 912-355-1010