For Referring Physicians
A regional resource for referring physicians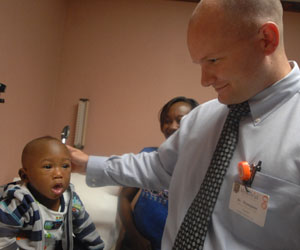 About 70 percent of patients come to the Neurological & Spine Institute of Savannah because they were referred by physicians across the southeast. We try to work closely with these referring physicians by phone and in person. We have set up neurosurgery clinics in areas where we have built strong collaborative relationships with referring physicians. Satellite offices extend the services of the Neurological & Spine Institute more conveniently to a referring doctor's patients. Because the neurosurgeons at the Neurological & Spine Institute are the preferred brain surgeons for all hospitals in the Savannah area, serious head injury cases are transported by helicopter into Savannah for treatment.
Click here to download the Referral Form.
Neurosurgery Clinics
Savannah

4 E Jackson Blvd.
Savannah, GA 31405

Phone: 912-355-1010
Fax: 912-351-0589
Click here for a location map

We have satellite locations in Jesup, GA, Statesboro, GA, Pooler, GA, Savannah, GA and Bluffton, SC. Appointment for our satellite locations can be made by calling the Savannah, GA location at 912-355-1010.