Louis G. Horn IV, M.D.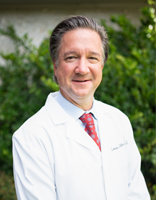 Board certified Neurosurgeon
Dr. Louis G. Horn IV is a board certified neurosurgeon specializing in neurological surgery at Neurosurgical & Spine Institute of Savannah.
Dr. Horn IV graduated from Vanderbilt University in 1988. He received his medical degree from the University of Alabama School of Medicine in 1992. Dr. Horn IV completed his internship in the department of surgery at Parkland Memorial Hospital in Dallas, Texas, and received his neurological surgery training through a residency at the University of Texas Southwestern Medical Center, also in Dallas. In 1998, Dr. Horn IV relocated to Georgia, where he began practicing at the Brain and Spine Center of Southeast Georgia in Brunswick, Georgia.
Dr Horn is a member and past Vice President of the Southern Neurosurgical Society and a member of the American Association of Neurological Surgeons, the North American Spine Society, Georgia Neurosurgical Society and the Georgia Medical Society. He has extensive experience in the treatment of spinal disorders and employs minimally invasive techniques and total disc replacement., While his practice centers on spinal conditions he also practices general neurosurgery and treats trauma, brain tumors, and other conditions.
Dr. Horn strives to be available for consultation in an efficient manner and sees patients in Savannah, Pooler, and Jesup. He believes strongly in individualizing treatment plans based on each person's unique situation.