James Lindley, Jr., M.D.
Board certified Neurosurgeon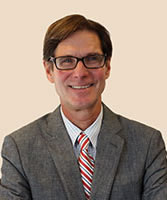 Dr. Lindley is a board certified neurosurgeon with vast experience treating back and neck problems at Neurological & Spine Institute of Savannah.
Dr. Lindley attended the Medical University of South Carolina in Charleston, where he graduated with a medical degree in 1984. He then completed an internship in general surgery in 1985 and a residency in neurosurgery in 1990 at the Bowman Gray School for Medicine/Wake Forest University Medical Center in Winston-Salem.
Dr. Lindley is a member of the American Medical Association, the Congress of Neurological Surgeons and the American Association of Neurological Surgeons, as well as other neurological organizations. He has written several published works on topics including meningiomas, intracranial aneurysms, spinal tumors and head injury.