James Lindley, Jr., M.D.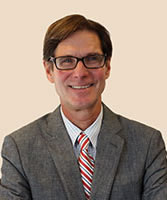 Board certified Neurosurgeon
Dr. James Gunn Lindley, Jr. is a board certified neurosurgeon with vast experience treating spinal and intracranial conditions at the Neurosurgical & Spine Institute of Savannah. Dr. Lindley received his medical degree from the Medical University of South Carolina. He next completed his internship in general surgery and residency in neurosurgery at the Bowman Gray School of Medicine/Wake Forest University Medical Center.
Early in his career, Dr. Lindley quickly realized his passion for complex spine disorders would dominate his practice. Additional neurosurgical specialties include minimally invasive spine surgery, cervical and lumbar disc replacement, spinal deformity, degenerative disc disease, herniated disc, spinal stenosis, spine tumor, spinal cord injury and spinal trauma.
Dr. Lindley has extensive experience in research and has been a principal investigator on multiple clinical investigations with Memorial Health including cervical disc replacement, lumbar facet replacement, posterior lumbar disc replacement and cervical spinal cord trauma. He performed the first posterolateral lumbar disc replacement in the United States in 2010 and was awarded the Georgia Medical Society Health Care Heroes Award in 2011. Most recently he was selected as a primary investigator to study the use of the TOPS™ System. If approved, TOPS would potentially be the first posterior arthroplasty device for the treatment of degenerative Grade I spondylolisthesis and spinal stenosis.
Medical memberships include the American Medical Association, Congress of Neurological Surgeons, American Association of Neurological Surgeons, North American Spine Society, Society of Minimally Invasive Spine Surgery, International Society of Spine Surgery, Southern Neurosurgical Society as well as other neurological organizations. He has been an author on published articles, presentations and chapters on topics including degenerative cervical and lumbar spinal conditions, intracranial meningiomas, intracranial aneurysms, spinal tumors and head injury.
Dr. Lindley believes that an accurate diagnosis is the most important first step in providing successful treatment. An accurate diagnosis requires spending quality time with each patient and decades of surgical experience.