Spinal Cord Injury
Facts | Symptoms | Treatment options
Facts
A spinal cord injury is the result of trauma to the cells or nerves in the spinal cord that usually involves fracture or dislocation to vertebrae. This damage can come in the form of bruising, compression or tearing. When vertebrae are damaged like this, the nerves that carry messages back and forth to the brain can be damaged as well. In extreme cases, a spinal cord injury can cause paralysis and loss of sensation and reflexes.
Symptoms
These symptoms depend on the severity of the spinal cord injury.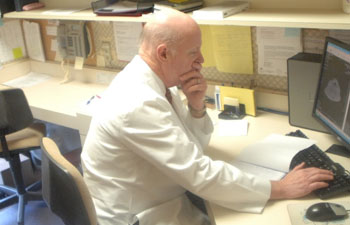 They can include difficulty breathing, pain in the injured area, bed sores, muscle spasms, sexual dysfunction and infections in the lung or bladder.
[top]
Treatment
Spinal cord injuries require immediate treatment when they are severe. A neurosurgeon will determine the best treatment option for spinal cord injuries on an individual basis. These treatments can include adapting methods to relieve spinal cord compression, drug therapy and stabilizing the vertebrae.
[top]