Pivotal Study of the Total Posterior Spine (TOPS™) System
The spine is remarkable and complex. Not only does it give our bodies structure and support but it also services as a protection device, shielding the spinal cord, nerve roots and several of the body's internal organs from injury. It also serves as a shock absorber, enabling us to move freely and bend with flexibility.
Over time, as discs in the spine become worn, our bodies can develop degenerative disc disease. While this is a normal part of the aging process, degenerative disc disease typically causes back pain and can significantly impact our mobility.
For years, decompression (the removal of bone to relieve pressure and pinching of the spinal nerves) and fusion (the fusing together of two or more vertebrae) have been the standard treatments for conditions associated with degenerative disc disease. Both procedures, however, have been known to lead to further spinal degeneration after treatment.
Now, in cooperation with HCA/Memorial Hospital, the Neurosurgical & Spine Institute is one of 40 spine centers in the US and the only spine center in Georgia to be selected to explore a new spine treatment that shows promise of relieving chronic back pain with potentially fewer residual side effects than traditional fusion.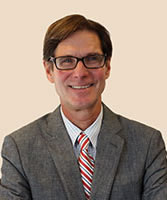 Dr. James G. Lindley, Jr. who serves as the team's primary investigator discusses the goals of the clinical trial and how this new procedure option may lead to better outcomes for spine surgery patients.
N&SI: What is the TOPS System:
JGL: The TOPS™ System is a mechanical implant device that replaces the bony and soft tissues removed during spinal decompression surgery. This type of surgery is performed as a treatment for lumbar spinal stenosis (narrowing of the spinal canal), spondylolisthesis (slipped disc) and for facet joint arthrosis/cysts.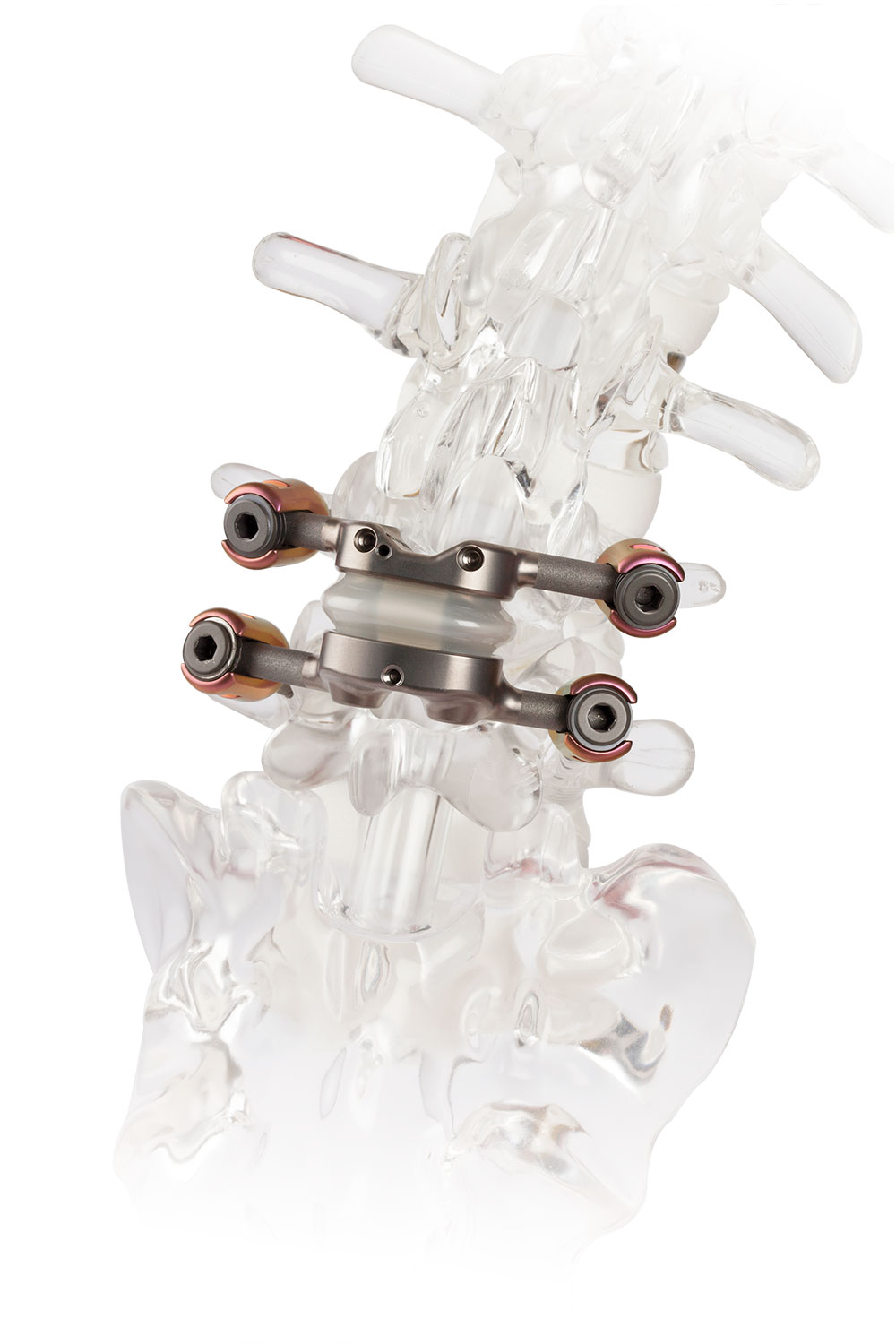 The TOPS device is a motion preserving implant – as opposed to a fusion device – which allows the surgeon to decompress the nerves and treat the underlying nerve compression while maintaining spinal motion. The device allows motion in flexion and extension, lateral bending, and rotation.
N&SI: How does the procedure work?
JGL: With the TOPS system, qualifying patients will undergo a surgery to remove elements in the spine that are pressing on nerves. This is called decompression and is the first part of the surgery. Following the decompression, patients will be treated either with the TOPS™ System or with a fusion.
N&SI: Why would patients be interested in this treatment alternative?
JGL: While fusion is a very effective treatment option for many of our patients, it permanently connects the two vertebral bones together and does not allow any movement. The TOPS™ System is intended to preserve normal motion, while still providing the needed stability in the spine.
The system has been commercially available in the Europe, UK, Australia, and elsewhere since 2012 and the company reports over 1,100 implants worldwide. Early research suggests that the TOPS System can effectively stabilize the lumbar spine without limiting the patient's ability to bend, flex, walk, and enjoy the normal activities of life. It has also been shown to provide patients with immediate pain relief.
N&SI: What is the purpose of the clinical trial?
JGL: The purpose of the study is to confirm the long-term benefits of TOPS. Ultimately, we want to determine whether the TOPS System is more effective than a fusion at (1) providing patients with sustained pain relief and (2) reducing the subsequent adjacent level problems (pain occurring above and below the fusion area) that can occur following a fusion.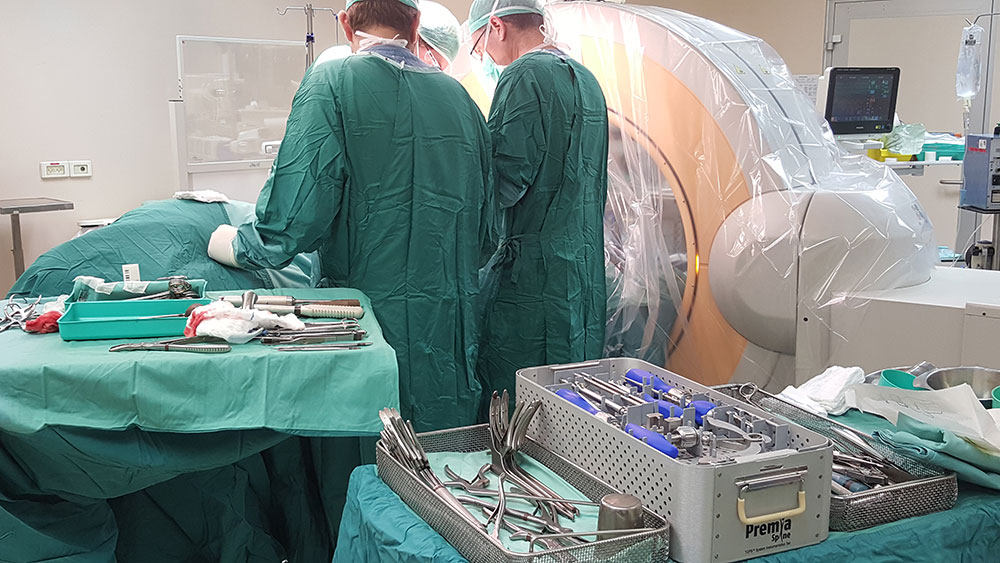 N&SI: Who are good patients for this study?
JGL: We're hoping to attract patients who are considering spinal fusion but are on the fence and interested in an alternative option.  Potential candidates for the trial must be between 35 and 80 years of age and diagnosed with single-level spinal stenosis and spondylolisthesis.
To be considered, the patient must be willing to undergo surgery and have documentation of at least six months of failed conservative treatment prior to surgery (e.g., physical therapy, use of anti-inflammatory medications at maximum recommended dosage; administration of epidural/facet injections and/or nerve block).
Good candidates for helping us evaluate the effectiveness of treatment are often suffering from radiating leg pain, greater leg or buttock pain than back pain, severe pain after walking as little as 100 yards or 2 minutes, and/or pain that reduces when sitting, bending forward, or leaning over a shopping cart.
N&SI: Will patients be able to choose the TOPS System?
JGL: Patients meeting participation criteria will be randomly placed into one group or the other with a 67 percent likelihood of undergoing surgery with the Premia device; a third of patients will receive traditional lumbar spinal fusion.
N&SI: Why do you and other surgeons at the Neurosurgical & Spine Institute feel its so important to be involved in clinical trials like the TOPS study?
JGL: The Institute has been caring for patients in Savannah and its surrounding communities for over 40 years. One of our core values is Innovation. This is because we are proud of our provider's long-standing commitment to advancing the knowledge, understanding and treatment of neurosurgical and spine conditions.
This trial is important because it's the first and only trial of its kind that really gives patients an alternative to spinal fusion surgery. Fusion has been the standard for a long time. Just because patients are willing to trade some of their mobility to reduce their back and leg pain, we have a responsibility for testing other options if TOPS shows promise of reducing or removing those effects.
Do you currently suffer from spondylolisthesis or spinal stenosis and meet the eligibility criteria described above? If so, please talk to your spine doctor about your lumbar stenosis treatment options and ask if the TOPS alternative may be right for you. 
Helpful Links
https://premiaspine.com/topstm-system/
https://www.businesswire.com/news/home/20210331005342/en/Premia-Spine-Announces-FDA-Breakthrough-Device-Designation-for-Its-TOPS%E2%84%A2-Spinal-Arthroplasty-System